Any business or individual looking to succeed in the current digital era has to have a strong online presence. A well-designed website serves as the internet storefront for your business, exposing your brand, products, and services to a broad audience. 
WordPress is the most preferred and flexible Content Management System (CMS) among the several website building systems. If you want to maximize the potential of your website and progress it, choose top WordPress developers who offer prominent WordPress development services.
WordPress's user-friendly interface, an extensive ecosystem of plugins, and adaptable themes have helped it become the platform of choice for creating websites. It enables people to develop interesting, useful, and feature-rich websites without a solid grasp of code. However, if you want to make the most of WordPress's capabilities and build a distinctive, high-performing website, hiring expert developers is strongly advised.
The secret to creating a website that precisely reflects the soul of your company and your goals is custom WordPress development. Professional WordPress developers can design a distinctive website that captures the soul of your company, improves user experience, and distinguishes you from your rivals.
Collaborating with top WordPress developers can enhance your website's functionality. They are skilled at optimizing various elements on your website, including the code, images, and plugins, to ensure quicker load times and seamless operation, which are essential for drawing and keeping visitors.
Your website will be completely responsive if you hire WordPress developers. Having a flexible website is becoming increasingly important due to the increasing popularity of mobile devices. For the best user experience, competent developers can make your website look and work correctly across all screen sizes and devices.
Search Engine Optimization
WordPress development services' importance in Search Engine Optimization (SEO) is another issue that the developers are aware of. The aesthetic attractiveness of a website only solves half the problem. Your site must be well-positioned on search engines to generate organic traffic and reach your target demographic. Hire a WordPress developer to enhance your website's exposure and search engine rankings. They can implement them since they are well aware of SEO best practices.
Working with top WordPress developers has the additional benefit of their proficiency in custom WordPress development. They could enhance the functionality of your website by suggesting and utilizing the best plugins for your requirements.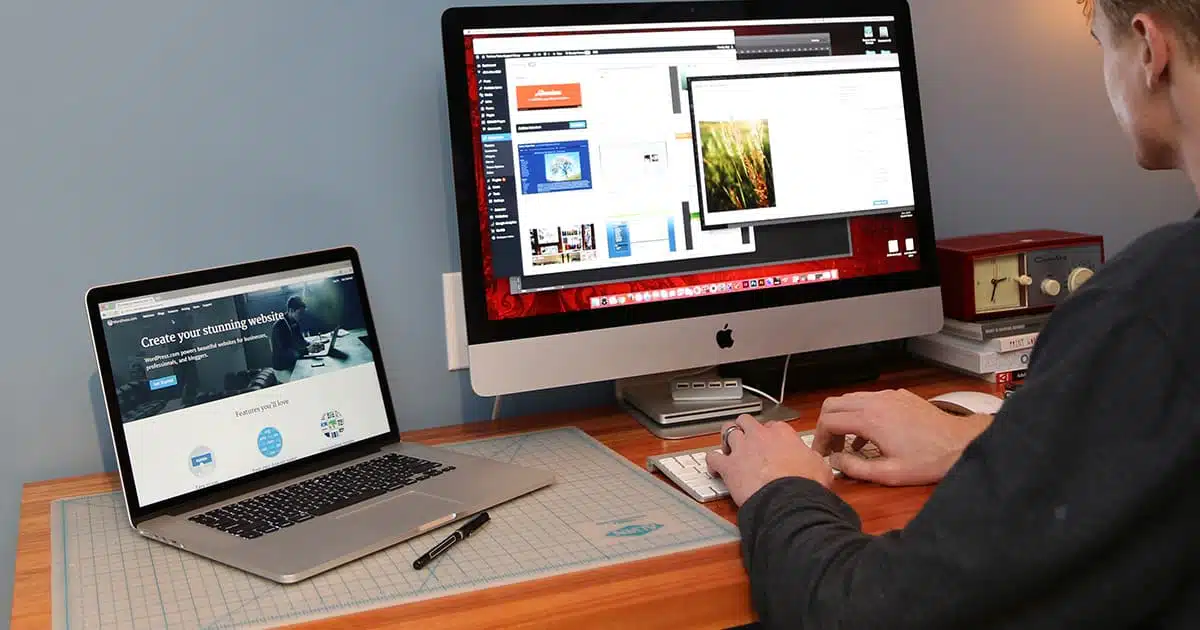 Security is a key aspect of website development that also applies to WordPress. Hire WordPress developers who are educated about best security practices and can implement effective security controls to shield your website from potential threats and online attacks.
Furthermore, a website's ability to develop and grow alongside your business is essential for long-term success. Professional WordPress developers can provide a flexible foundation for your website that permits future additions and modifications, eventually saving you time and money.
WordPress is a terrific platform that enables individuals and businesses to create stunning websites quickly. However, if you want to utilize WordPress and create a website that stands out fully, you should consider working with top WordPress developers who offer excellent development services.
Hiring WordPress developers specializing in custom WordPress development ensures your website functions without a hitch, attracts organic traffic, and significantly contributes to your overall online success.
Remember that a website that accurately portrays your brand's personality and offers a seamless user experience can be the secret to attracting new customers and gaining success in the fiercely competitive online space.
1. Why choose WordPress for my website?
Versatile, user-friendly, and customizable CMS.
2. What are WordPress plugins?
WordPress plugins are extensions that add functionalities.
3. Can WordPress developers optimize speed?
Yes, they can improve performance.
4. Is WordPress secure?
Yes, with regular updates.
5. How much do developers charge?
It varies based on expertise.