We Drive Digital Transformation
Best IT Solutions & Remote Developers Consulting Firm
News and stories about what
Developer
Bazaar
Technologies
is up to! Everything you need to know about Developer Bazaar!
We have experience in offering a variety of services that ensure you get your websites up and running quickly and easily. Get started today with a free quote to see how we can help you.

Before development, an interactive prototype can clarify technical specifications.

Our team integrates and develops APIs for applications to ensure secure, reliable services.

The best Marketplace Platform & SaaS Subscription Management Software you've ever used.

Web development through CMS is a complete and customized solution, coupled with a ready-to-use platform.

We curate software development services which cater to the unique needs of an organization that offers our users flexibility.

We are a web and app development company having team developers and programmers with extensive knowledge of all the latest technologies.
Developer Bazaar Technologies strives for the success of its clients and therefore aims to provide the best quality development and designing solutions. With the advancement of technology providing a rich digital experience has become vital for engaging people.
Organizations have come up with specific needs of their customers, partners, employees to give them personalized digital experiences for better productivity and efficiency. With our services, we look forward to contribute in building our client's business pillars strongest. 
Trusted By Listed Industry Leaders
Our Client Recommendation
Testimonial 1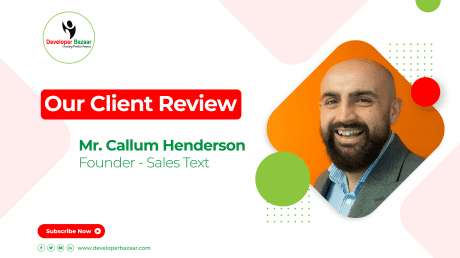 Ravimohan and his team do excellent work. I will continue to work with them in the future. Communication is always timely and the design and development work is excellent as well. I request to other clients hire Ravimohan for web designing, wordpress, shopify, PHP, codeigniter, seo and digital marketing project. They always did a quality job. Hire Ravimohan for your project if you are searching for a person who will provide quality and provide finishings in your project, so Ravimohan is a right or excellent choice.
Testimonial 2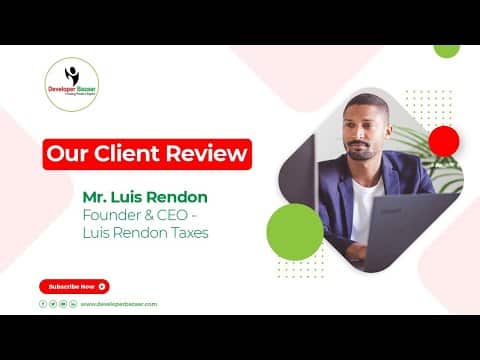 Exemplifying buzzworthy design skills, Developer Bazaar Technologies has rewarded the client with a sleek website that's elevated their UX and online presence, consistently improving their customer satisfaction rate. Their systematic workflow and collaborative nature ensure a smooth partnership.
Founder - Luis Rendon Taxes
Testimonial 3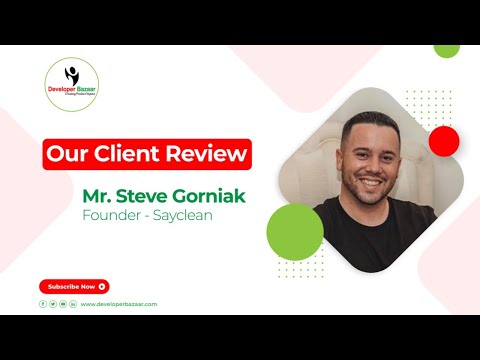 By far the best group I have found on Upwork as far as website building. communication was always spot on and they delivered exactly what I wanted! I am so thankful and I will be using them on any project going forward. I highly highly recommend you give them a shot before you waste money on someone else. The whole team is awesome!
Testimonial 4
Developer Bazaar team is very hardworking and very willing to put in the time and effort to understand the project. When problems or delays occur, there's good communication to explain what the issues are and how we plan to resolve them. Overall would recommend it." Great team that I found for my projects.
Testimonial 5
Great team to work, they made everything to correct, I really appreciated it as they spent more time of what we agreed in the deal. They did a great job . I recommend Developer Bazaar Technologies team to all big clients. He is very professional.
Developer Bazaar Technologies strives for the success of its clients and therefore aims to provide the best quality development and designing solutions. 

Certification & Recognition