NxtGen is a leader in the space of Datacenter and cloud-based services. NxtGen is hosting an exclusive partner event "Revv Up 2022" which is from 8th- 10th April 2022. The venue of the event is Sheraton Grand, Whitefield, Bengaluru.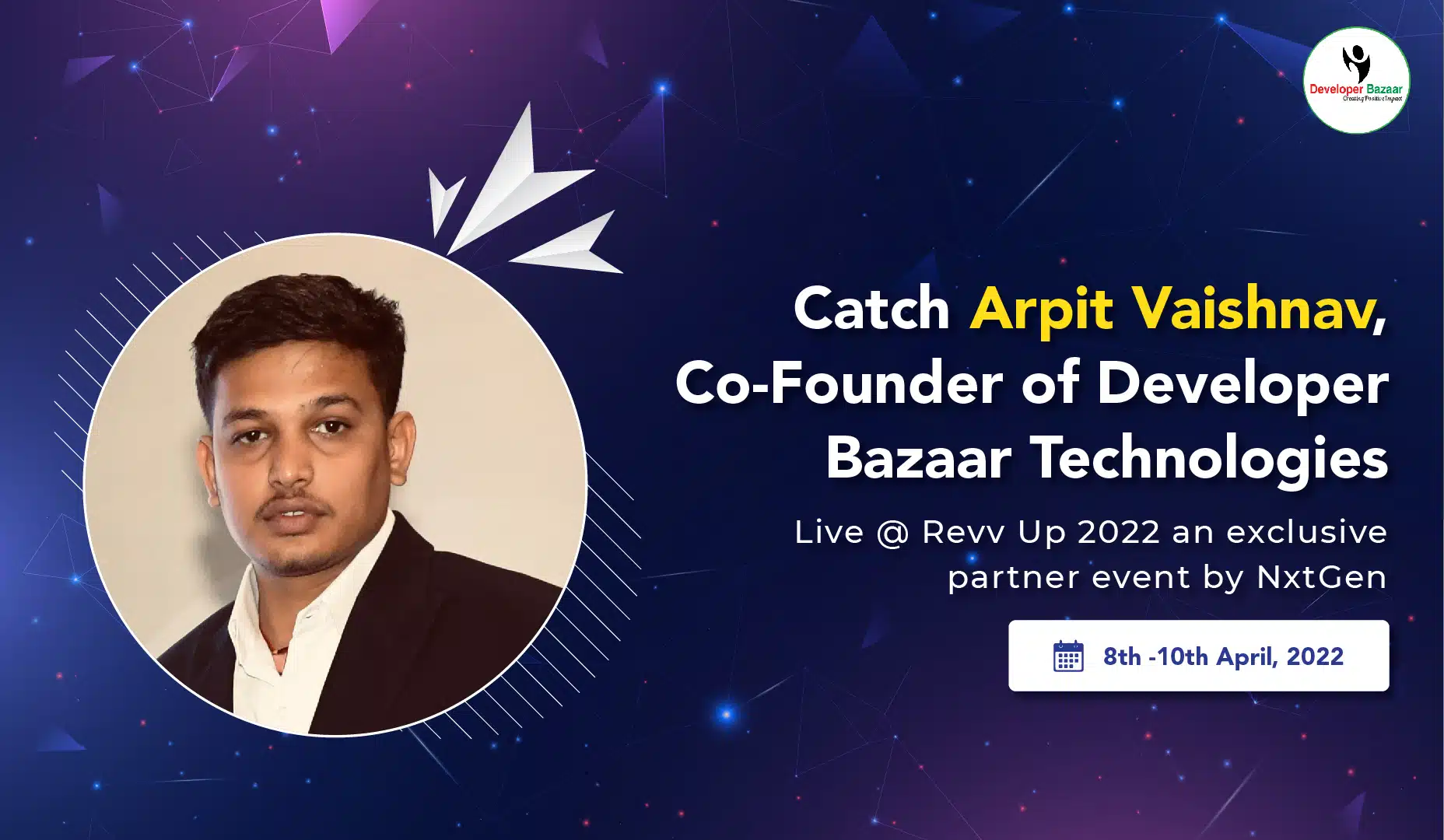 Developer Bazaar Technologies, Indore is a associated partner of NxtGen. At the event, Mr. Arpit Vaishnav will be representing Developer Bazaar Technologies. The agenda of the event is to discuss the growth opportunities, differentiation, and growth matters for SpeedCloud partners. In the event, the emerging cloud landscape in India will be discussed. There will be panel discussions and interactive sessions where people will be sharing their knowledge and thoughts on the emerging cloud landscape in our country. The event is going to be a good platform for networking with business leaders, know about their experiences, and learning from them. The company has also organized a SpeedCloud award ceremony.
Developer Bazaar Technologies is elated to become part of the event and looking forward to it. You can catch Our Founder Mr. Arpit Vaishnav live at the event.